--------------------------
HOME
--------------------------
OBJECTIVES
--------------------------
THEMATIC AREAS
--------------------------
COMPLETE PROJECT
--------------------------
FUTURE PLANS
--------------------------
MOOLA VALLEY
--------------------------
CHOTOK WATERFALL
--------------------------
FUNDING SOURCES
--------------------------
PHOTOS
--------------------------
JAHAN VILLAGE
--------------------------
TEAM MEMBERS
--------------------------
PROJECTS
--------------------------
MEMBERSHIP
--------------------------
CONTACT US
--------------------------
INTRODUCTION
In 2000 Chotok Health and Rural Development is formed a non-governmental, non-sectarian, non-political entity. We are committed to pursue sustainable development following the mandates of the Millennium Development Goals (MDGs) for sustainable human development for the deprived segments of society The Society came into being on 31st January 2000 and is registered under the Voluntary social welfare agencies (Registration and Control) Ordinance 1961(XL VI of 1965) on 26th August, 2006.Chotok is formed by the educated youngsters of Jahan villages to working for the welfare of the poor people and development of the rural areas of Balochistan. Chotok is Brahui work which means Drop of water and name derived from the name of Chotok waterfall located near Jahan village. Chotok is the most beautiful waterfall of Balochistan. It consists of approximately 650 waterfall at one place, the total length of Chotok waterfall is 1.5 Km . Jahan Village is 100 km from Khuzdar and 398 Km from Quetta City.
Chotok is society of people who belong to different tribes come together for the development of their area and poor people. They will commonly discuss the problem of their area, share the ideas to each other and find out suitable solution for these problems. For this purpose Chotok makes his village office in the center for the Jahan Village which is excisable for the local people.
Chotok will start several projects on the protection and create awareness for the forest (olive) and environment with the help of local communities.
Our organization has also plan to conduct survey about the wild life of Khuzdar Distrcit, and collect data about the species and forest (wild forest) of Khuzdar.

VISION
"Develop the Rural areas to change the life of poor people"

MISSION
Bring a Social & Economic change in the rural areas through promoting natural resources.
PROJECT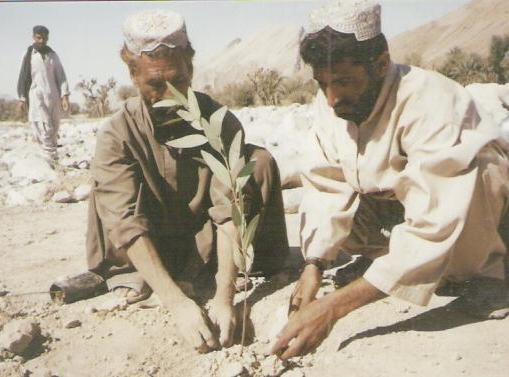 Moola Plantation Project at Jahan Vallage.